Lincoln Aviator: Introduction / About This Manual
Thank you for choosing Lincoln. We recommend that you take some time to get to know your vehicle by reading this manual. The more that you know about it, the greater the safety and pleasure you will get from driving it.
WARNING: Driving while distracted can result in loss of vehicle control, crash and injury. We strongly recommend that you use extreme caution when using any device that may take your focus off the road. Your primary responsibility is the safe operation of your vehicle. We recommend against the use of any hand-held device while driving and encourage the use of voice-operated systems when possible. Make sure you are aware of all applicable local laws that may affect the use of electronic devices while driving.
Note: This manual describes product features and options available throughout the range of available models, sometimes even before they are generally available. It may describe options not fitted to the vehicle you have purchased.
Note: Some of the illustrations in this manual may show features as used in different models, so may appear different to you on your vehicle.
Note: Always use and operate your vehicle in line with all applicable laws and regulations.
Note: Pass on this manual when selling your vehicle. It is an integral part of your vehicle. This manual may qualify the location of a component as left-hand side or right-hand side. The side is determined when facing forward in the seat.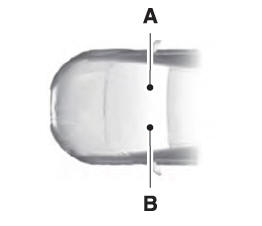 Right-hand side.
Left-hand side.
Other information:
Special Tool(s) / General Equipment Interior Trim Remover Removal NOTE: Removal steps in this procedure may contain installation details. Depower the SRS. Refer to: Supplemental Restraint System (SRS) Depowering (501-20B Supplemental Restraint System, General Procedures)...
Special Tool(s) / General Equipment 303-1567Sizer, Teflon SealTKIT-2010C-FLM 307-005 (T59L-100-B) Slide Hammer 310-205Fuel Injector Brush 310-206Remover, Fuel InjectorTKIT-2009A-FLM 310-207Installer, Fuel Injector Seal AssemblyTKIT-2009A-FLM Removal Release the fuel system pressure...
Categories
Each door has a backup power system which allows the door to function if your vehicle has no power. The system has a limited number of operations before the power is depleted and turns off. When the system turns off, the door remains open and unlatched and does not close.
If your vehicle has no power and the backup power system is turned off, you can close and secure your vehicle by manually resetting each door latch using a key in the position shown.