Lincoln Aviator: Rear Climate Control / Description and Operation - Rear Climate Control - Component Location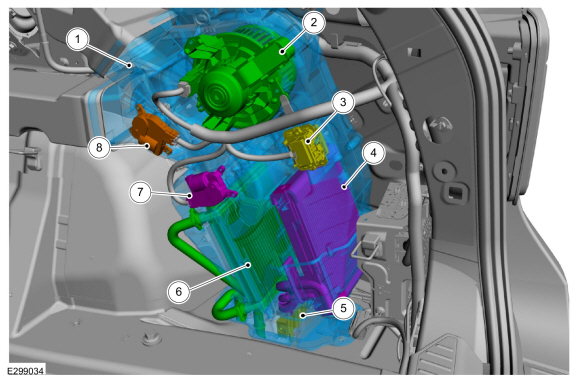 | Item | Description |
| --- | --- |
| 1 | Rear climate control housing |
| 2 | Rear blower motor |
| 3 | Rear blower motor speed control |
| 4 | Rear evaporator |
| 5 | Rear thermostatic expansion valve |
| 6 | Rear heater core |
| 7 | Rear temperature door actuator |
| 8 | Rear air distribution door actuator |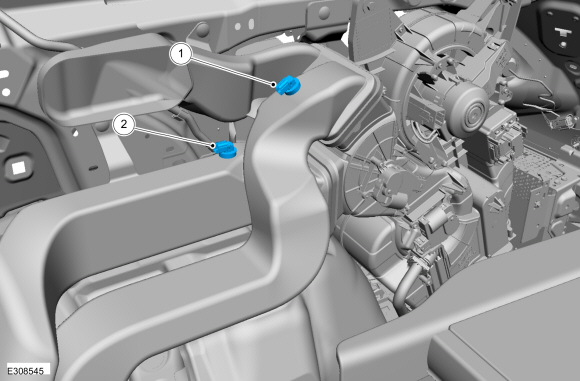 | Item | Description |
| --- | --- |
| 1 | Rear air discharge temperature sensor |
| 2 | Rear footwell air discharge temperature sensor |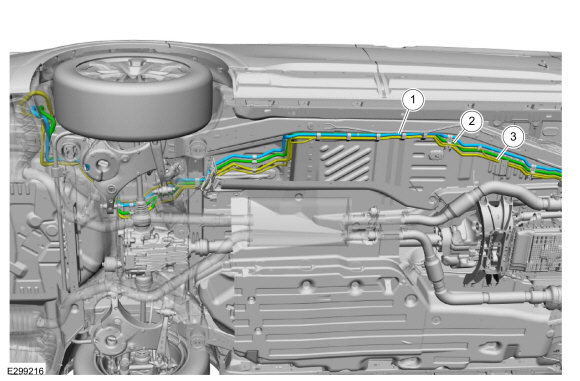 | Item | Description |
| --- | --- |
| 1 | Rear heater core outlet line |
| 2 | Rear heater core inlet line |
| 3 | Rear evaporator rear outlet and inlet line |
Overview The rear climate control system has controls selection located in the rear of the floor console and the components located in the right rear quarter panel by the D pillar...
Other information:
Removal NOTE: Removal steps in this procedure may contain installation details. NOTE: If installing a new module, it is necessary to upload the module configuration information to the diagnostic scan tool prior to removing the module. This information must be downloaded into the new module after installation...
System Operation System Diagram Item Description 1 IPC 2 GWM 3 HVAC 4 Second row air distribution door actuator 5 Second row temperature door actuator 6 Blower motor relay 7 Second row blower motor control module 8 Second row blower motor 9 FCIMB 10 RHVAC (Rear Non touch screen) 11 Second row air discharge temperature sensor 12 Second row air flow shut off door actuator 13 RACM (Rear Touch screen) 14 APIM ( FDIM Touch Screen) 15 Rear temperature sensor - Second Row 16 Rear temperature sensor - Third Row Network Message Charts Module Network Input Messages - APIM Broadcast Message Originating Module Message Purpose Climate control button status HVAC control module This message contains the HVAC climate control settings for the touch screen display...
Categories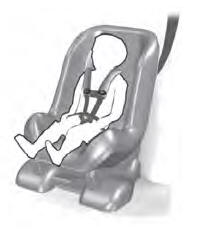 Use a child restraint (sometimes called an infant carrier, convertible seat, or toddler seat) for infants, toddlers and children weighing 40 lb (18 kg) or less (generally four-years-old or younger).
Using Lap and Shoulder Belts
WARNING: Do not place a rearward facing child restraint in front of an active airbag. Failure to follow this instruction could result in personal injury or death.