Lincoln Aviator: Rear Climate Control / Description and Operation - Rear Climate Control - Component Location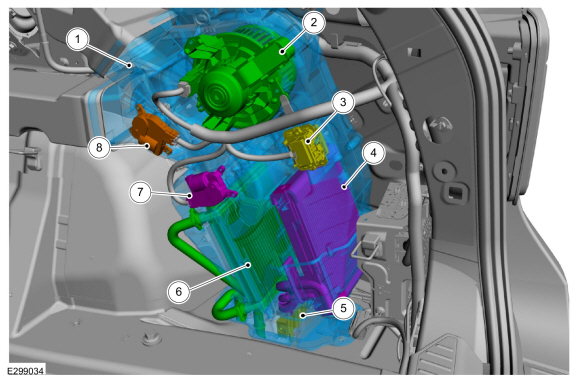 | Item | Description |
| --- | --- |
| 1 | Rear climate control housing |
| 2 | Rear blower motor |
| 3 | Rear blower motor speed control |
| 4 | Rear evaporator |
| 5 | Rear thermostatic expansion valve |
| 6 | Rear heater core |
| 7 | Rear temperature door actuator |
| 8 | Rear air distribution door actuator |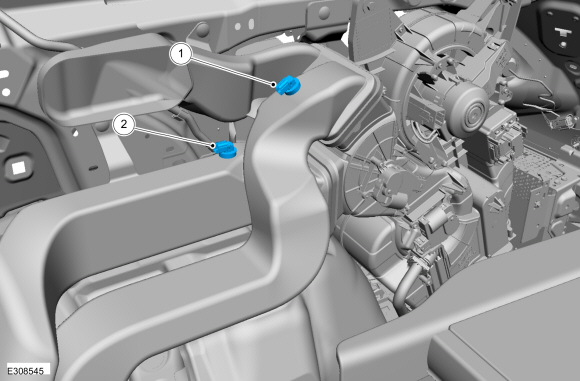 | Item | Description |
| --- | --- |
| 1 | Rear air discharge temperature sensor |
| 2 | Rear footwell air discharge temperature sensor |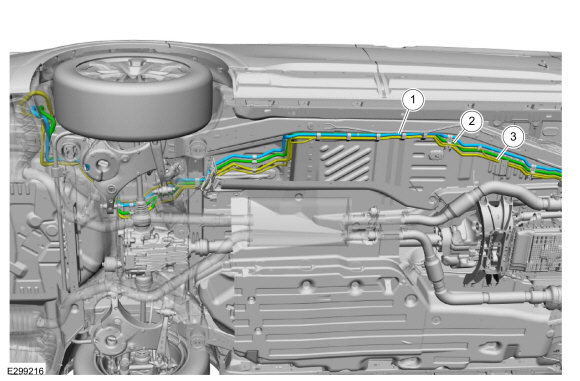 | Item | Description |
| --- | --- |
| 1 | Rear heater core outlet line |
| 2 | Rear heater core inlet line |
| 3 | Rear evaporator rear outlet and inlet line |
Overview The rear climate control system has controls selection located in the rear of the floor console and the components located in the right rear quarter panel by the D pillar...
Other information:
Removal NOTE: Removal steps in this procedure may contain installation details. NOTE: The EBB and the ABS module are serviced as an assembly and should not be separated. NOTE: The PMI process must begin with the current ABS module installed...
Removal NOTE: The evaporator temperature sensor is available only as part of the evaporator. Remove the evaporator. Refer to: Evaporator (412-00 Climate Control System - General Information, Removal and Installation). Installation Transfer the components from the old housing to the new housing as needed...
Categories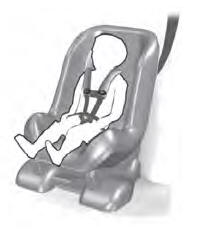 Use a child restraint (sometimes called an infant carrier, convertible seat, or toddler seat) for infants, toddlers and children weighing 40 lb (18 kg) or less (generally four-years-old or younger).
Using Lap and Shoulder Belts
WARNING: Do not place a rearward facing child restraint in front of an active airbag. Failure to follow this instruction could result in personal injury or death.