Lincoln Aviator: Supplemental Climate Control / Description and Operation - Supplemental Climate Control - Component Location
3.0L Ecoboost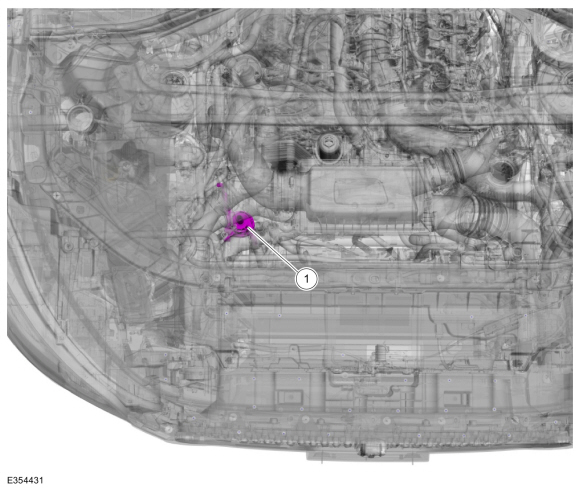 | Item | Description |
| --- | --- |
| 1 | Cabin heater coolant pump |
3.0L Ecoboost - Hybrid
| Item | Description |
| --- | --- |
| 1 | Cabin heater coolant pump |
| 2 | Cabin heater coolant diverter valve |
| 3 | Cabin heater coolant temperature sensor |
| 4 | Cabin coolant heater |
3.0L Ecoboost - Hybrid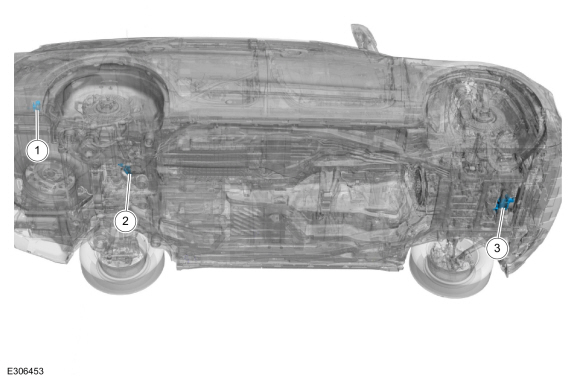 | Item | Description |
| --- | --- |
| 1 | Rear evaporator shutoff valve |
| 2 | Rear heater core shutoff valve |
| 3 | High voltage battery coolant cooler |
Overview The cabin coolant heater system provides warm coolant to the heater core to warm the passenger compartment whenever the front DATC module requests heat and the HEV is in a driving mode, remote started, or doing Cabin Drive Conditioning...
Other information:
..
Removal WARNING: To prevent the risk of high-voltage shock, always follow precisely all warnings and service instructions, including instructions to depower the system. The high-voltage system utilizes approximately 450 volts DC, provided through high-voltage cables to its components and modules...
Categories
WARNING: Position the seatbelt height adjuster so that the seatbelt rests across the middle of your shoulder. Failure to adjust the seatbelt correctly could reduce its effectiveness and increase the risk of injury in a crash.
Adjust the height of the shoulder belt so the belt rests across the middle of your shoulder. Slide the adjuster up to raise the belt. Press the button and slide it down to lower the belt.