Lincoln Aviator: Doors and Locks / Emergency Door Release. Soft Closing Door
Emergency Door Release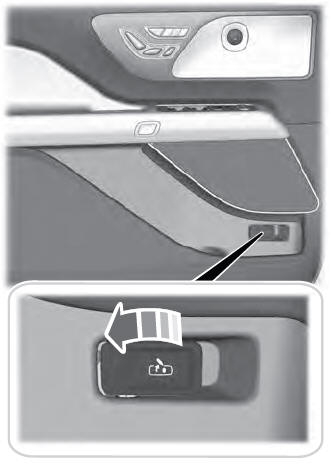 If you are inside your vehicle and unable to use the electronic door system, you can open the driver door using the emergency door release switch in the map pocket.
Soft Closing Door
Gently close the door until it fully latches. The system automatically closes the door, making sure it is fully secure.
Note: The system does not work if the vehicle battery charge is low.
Note: The system is limited to 25 cycles between each ignition cycle. This is to prevent the vehicle battery from losing charge.
Note: You can override soft close by fully closing the door manually.