Lincoln Aviator: Appendices / Electromagnetic Compatibility
WARNING: Do not place objects or mount equipment on or near the airbag cover, on the side of the front or rear seatbacks, or in areas that may come into contact with a deploying airbag. Failure to follow these instructions may increase the risk of personal injury in the event of a crash.
WARNING: Do not fasten antenna cables to vehicle wiring, fuel pipes and brake pipes.
WARNING: Keep antenna and power cables at least 4 in (10 cm) from any electronic modules and airbags.
Note: We test and certify your vehicle to meet electromagnetic compatibility legislation. It is your responsibility to make sure that any equipment an authorized dealer installs on your vehicle complies with applicable local legislation and other requirements. Installation of some aftermarket electronic devices could degrade the performance of vehicle functions, which use radio frequency signals such as broadcast radio receiver, tire pressure monitoring system, push button start, Bluetooth connectivity or satellite navigation.
Note: Any radio frequency transmitter equipment in your vehicle (such as cellular telephones and amateur radio transmitters) must keep to the parameters in the following illustrations and table. We do not provide any other special provisions or conditions for installations or use.
Car/SUV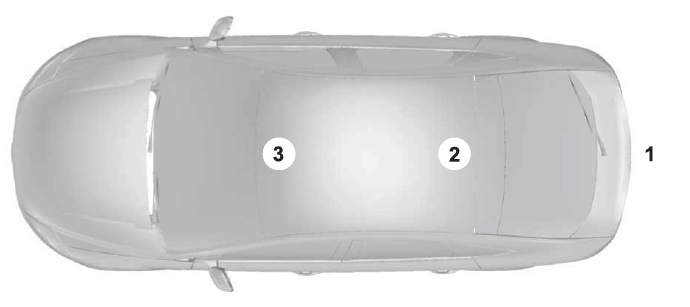 Van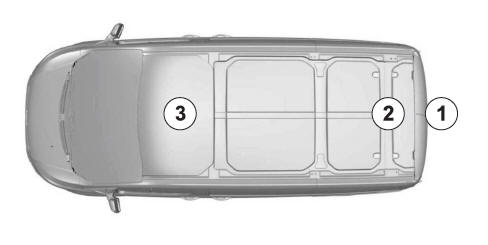 Truck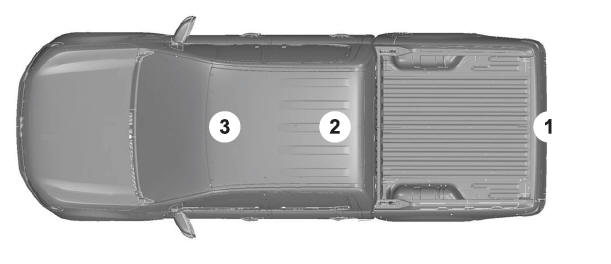 VEHICLE SOFTWARE END USER LICENSE AGREEMENT (EULA) You ("You" or "Your" as applicable) have acquired a vehicle having several devices, including SYNC ® and various control modules, ("DEVICES") that include software licensed or owned by Ford Motor Company and its affiliates ("FORD MOTOR COMPANY")...
Other information:
Vehicle Loading - with and without a Trailer This section guides you in the proper loading of your vehicle, trailer, or both. Keep your loaded vehicle weight within its design rating capability, with or without a trailer. Properly loading your vehicle provides maximum return of vehicle design performance...
Inspection NOTE: Dropped spark plugs should always be discarded. Unfired An unfired spark plug should appear very clean with a pure nickel finish to the threads and ground strap. The center electrode ceramic insulator surface is often a matte or dull finish and pure white in color...
Categories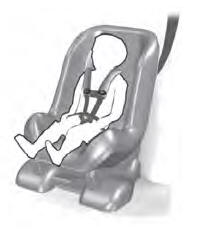 Use a child restraint (sometimes called an infant carrier, convertible seat, or toddler seat) for infants, toddlers and children weighing 40 lb (18 kg) or less (generally four-years-old or younger).
Using Lap and Shoulder Belts
WARNING: Do not place a rearward facing child restraint in front of an active airbag. Failure to follow this instruction could result in personal injury or death.