Lincoln Aviator: Rear Drive Axle/Differential / General Procedures - Differential Fluid Level Check
Materials
Name
Specification
Motorcraft® SAE 75W-85 Premium Synthetic Hypoid Gear Lubricant
XY-75W85-QL
WSS-M2C942-A

Check
With the vehicle in NEUTRAL, position it on a hoist.
Refer to: Jacking and Lifting (100-02 Jacking and Lifting, Description and Operation).

Remove the differential fluid fill plug.

Check and top-off the differential with clean differential gear lubricant. The differential gear lubricant level should be to the bottom of the fluid fill plug opening.
Refer to: Specifications (205-02 Rear Drive Axle/Differential, Specifications).
Material: Motorcraft® SAE 75W-85 Premium Synthetic Hypoid Gear Lubricant / XY-75W85-QL (WSS-M2C942-A)
Ensure the RDU gear lubricant level to the bottom of the filler hole (as shown).

Install the differential fluid fill plug.
Torque: 25 lb.ft (34 Nm)
Categories
WARNING: Airbags can kill or injure a child in a child restraint. Never place a rear-facing child restraint in front of an active airbag. If you must use a forward-facing child restraint in the front seat, move the seat upon which the child restraint is installed all the way back.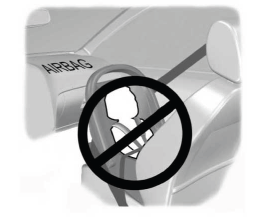 Copyright © 2023 www.liaviator2.com