Lincoln Aviator: Suspension System - General Information / General Procedures - Front Toe Adjustment
Special Tool(s) / General Equipment
Adjustment
NOTE: Make sure that the vehicle is standing on a level surface.
NOTE: Before carrying out a toe adjustment, check the tires for the correct pressure. Inspect the tires for incorrect wear or damage. Inspect the suspension for wear or damage.
Steering wheel in straight ahead position.

Using alignment equipment and the manufacturer's instructions, check the front toe setting on both sides.
Use the General Equipment: Wheel Alignment System
On both sides.
Loosen the outer tie rod end jamb nut.
Torque: 35 lb.ft (48 Nm)

On both sides.
Position aside the steering gear boot clamp.


NOTE: Do not allow the steering gear bellows to twist when the inner tie rod is rotated.

Rotate the inner tie-rods an equal amount in either a clockwise or a counterclockwise direction to adjust the toe setting on both sides.

Recheck the toe settings and adjust as necessary.

Categories
Passive Key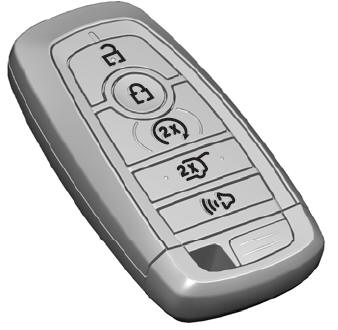 The passive key operates the power locks and the remote start system. The passive key must be in your vehicle to use the push button start.
Note: You may not be able to shift out of park (P) unless the passive key is inside your vehicle.