Lincoln Aviator: Engine System - General Information / General Procedures - Piston Selection
Check
NOTE: Refer to the appropriate Section 303-01 for the specifications.
NOTE: The cylinder bore must be within the specifications for taper and out-of-round before fitting a piston.

Measure the cylinder bore in 2 directions.


Select a piston size based on the cylinder bore.

NOTE: For precision fit, new pistons are divided into 3 categories within each size range based on their relative position within the range. A paint spot or specific size grade on a new piston indicates the position within the size range.

Choose the piston with the correct paint color or specific size grade.

Categories
When the child safety locks are set, you cannot open the rear doors from the inside.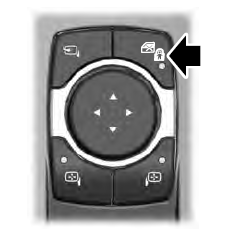 The child safety lock control is on the driver door.
Press the control to switch the child safety locks on. Press the control again to switch them off. A light on the child safety control illuminates when you switch them on.