Lincoln Aviator: Adaptive Cruise Control / Adaptive Cruise Control Indicators - Vehicles With: Intelligent Adaptive Cruise Control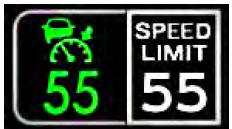 A bracket appears around the set speed and the detected speed limit sign in the information display.
System Warnings
If the set speed is increased beyond the speed limit or speed limit plus a positive tolerance value, the set speed indicator flashes.
The warning does not occur if:
You override the set speed using the accelerator pedal.
The vehicle speed exceeds the set speed due to being on a downhill slope.
Categories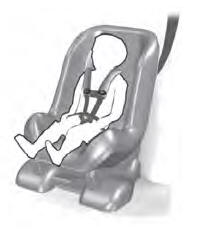 Use a child restraint (sometimes called an infant carrier, convertible seat, or toddler seat) for infants, toddlers and children weighing 40 lb (18 kg) or less (generally four-years-old or younger).
Using Lap and Shoulder Belts
WARNING: Do not place a rearward facing child restraint in front of an active airbag. Failure to follow this instruction could result in personal injury or death.