Lincoln Aviator: Electric Vehicle Information / Charge Settings

The Charge Settings information for your plug-in hybrid vehicle is available through the Home screen or under Vehicle Settings. To Improve your charging experience, your vehicle has the following convenience features.
Charge Times
Once you set up Charge Times for a specific charging location, your vehicle prioritizes charging based on your preferred time settings. You can set two preferred charging time windows for weekdays and two for weekends. This feature allows you to take advantage of electric utility rate plans that offer lower pricing during certain times of day. Contact your utility company to see what plans are available.
Note: You can also set up and use these features using the Lincoln Way app.
Departure Times
Setting Departure Times allows you to control charging schedules and have the vehicle cabin heated or cooled while plugged in, so your vehicle is ready to drive when you are. By setting a departure time your vehicle can use your charge time settings to minimize your electricity costs but still prioritize finishing charging before your scheduled departure. A calendar view allows you to program two departure times per day for each day of the week.
Note: You can also set up and use these features using the Lincoln Way app.
Charge Settings Screen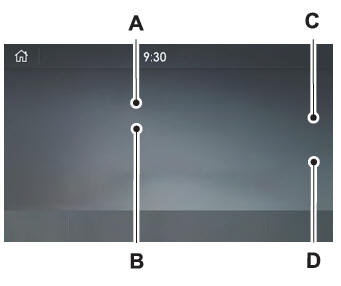 Charging status.
Charging time information.
High voltage battery state of charge.
Plug and charging status.
Charging Status
Displays the present state of the charging system.

Charging Time Information
Displays estimates of how long your vehicle takes to fully charge when plugged into a high or low power charger.
High power estimate: The minimum time to a 100% charge using a high power charger.
Low power estimate: The longest time to a 100% charge using a low power charger.
When charging, the start and estimated end time displays. When your vehicle is not plugged in and at a location with Charge Times enabled, the start and end times display based on known charging power.
Note: Charging durations and end times are only estimates. Certain conditions may result in longer charging times.
High Voltage Battery State of Charge
Displays the remaining charge percentage with 100% representing the total amount of energy you can get from an external charge.
Plug and Charging Status
Displays the plug and charging status icons.

Not plugged in.

Plugged in and not currently charging.

Plugged in and charging.

Plugged in and waiting to charge based on charge time settings.