Lincoln Aviator: Starting and Stopping the Engine / Starting a Gasoline Engine
When you start the engine, the idle speed increases. This helps to warm up the engine. If the engine idle speed does not slow down, have your vehicle checked as soon as possible.
Note: You can crank the engine for a total of 60 seconds without the engine starting before the starting system temporarily disables. The 60 seconds does not have to be all at once. For example, if you crank the engine three times for 20 seconds each time, without the engine starting, you reached the 60-second time limit. A message appears in the information display alerting you that you exceeded the cranking time. You cannot attempt to start the engine for at least 15 minutes. After 15 minutes, you are limited to a 15-second engine cranking time. You need to wait 60 minutes before you can crank the engine for 60 seconds again.
Before starting your vehicle, check the following:
Make sure all occupants have fastened their seatbelts.
Make sure the headlamps and electrical accessories are off.
Make sure the parking brake is on.
Make sure the transmission is in park (P).
Switch the ignition on.
Note: Do not touch the accelerator pedal.
Note: You must have your intelligent access key in your vehicle in order to shift the transmission out of park (P).
Fully press the brake pedal.
Press the push button ignition switch.
The system does not function if:
The passive key frequencies are jammed.
The key battery has no charge.
If you are unable to start your vehicle, do the following: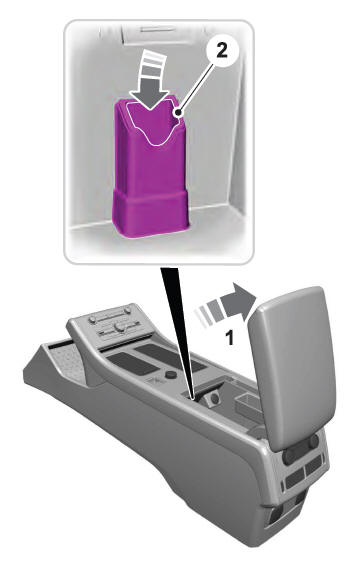 Open the floor console storage compartment lid.
Insert the passive key into the backup slot.
With the key in this position, press the brake pedal then press the push button ignition switch to switch the ignition on and start your vehicle.
Categories
When the child safety locks are set, you cannot open the rear doors from the inside.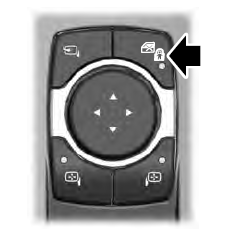 The child safety lock control is on the driver door.
Press the control to switch the child safety locks on. Press the control again to switch them off. A light on the child safety control illuminates when you switch them on.