Lincoln Aviator: Engine System - General Information / General Procedures - Crankshaft Main Bearing Journal Clearance
Check
NOTE: Refer to the appropriate Section 303-01 for the specification.
NOTE: Crankshaft main bearing journals must be within specifications before checking journal clearance.

Remove the crankshaft main bearing cap and crankshaft main bearing.

Position a piece of Plastigage across the crankshaft main bearing surface.

NOTE: Do not turn the crankshaft while carrying out this procedure.

Install and tighten to specifications, then remove the crankshaft main bearing cap.

Measure the Plastigage to get the crankshaft main bearing clearance. The Plastigage should be smooth and flat. A changing width indicates a tapered or damaged crankshaft or crankshaft bearing.

Categories
Passive Key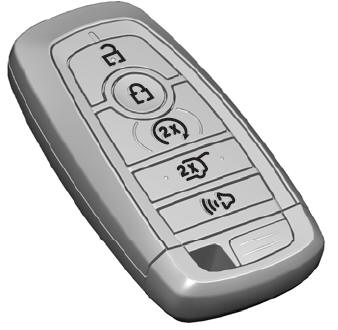 The passive key operates the power locks and the remote start system. The passive key must be in your vehicle to use the push button start.
Note: You may not be able to shift out of park (P) unless the passive key is inside your vehicle.